Gallery of MYDECK decking boards
Some picture-perfect examples of terraces, balconies, landing stages, pool surrounds...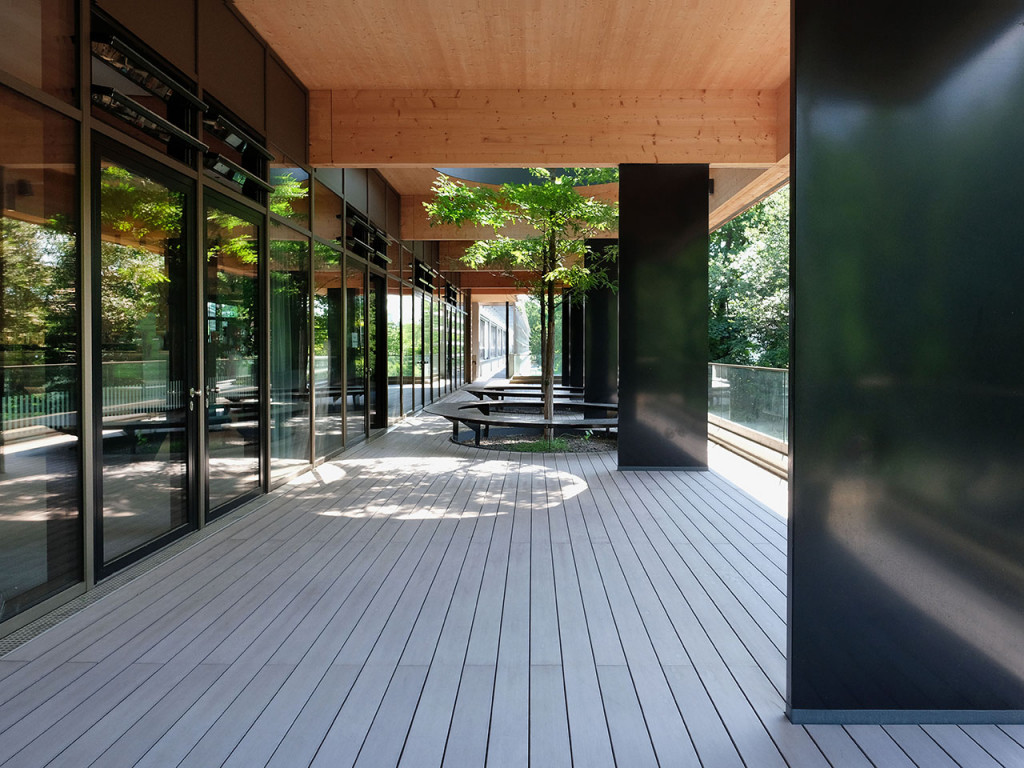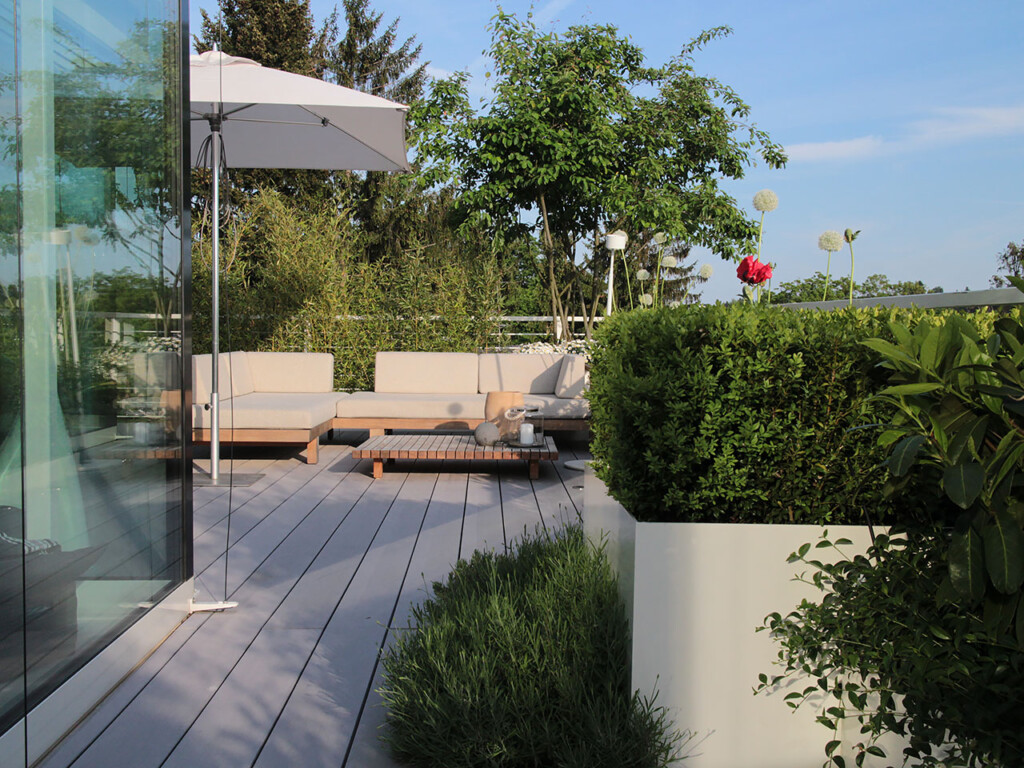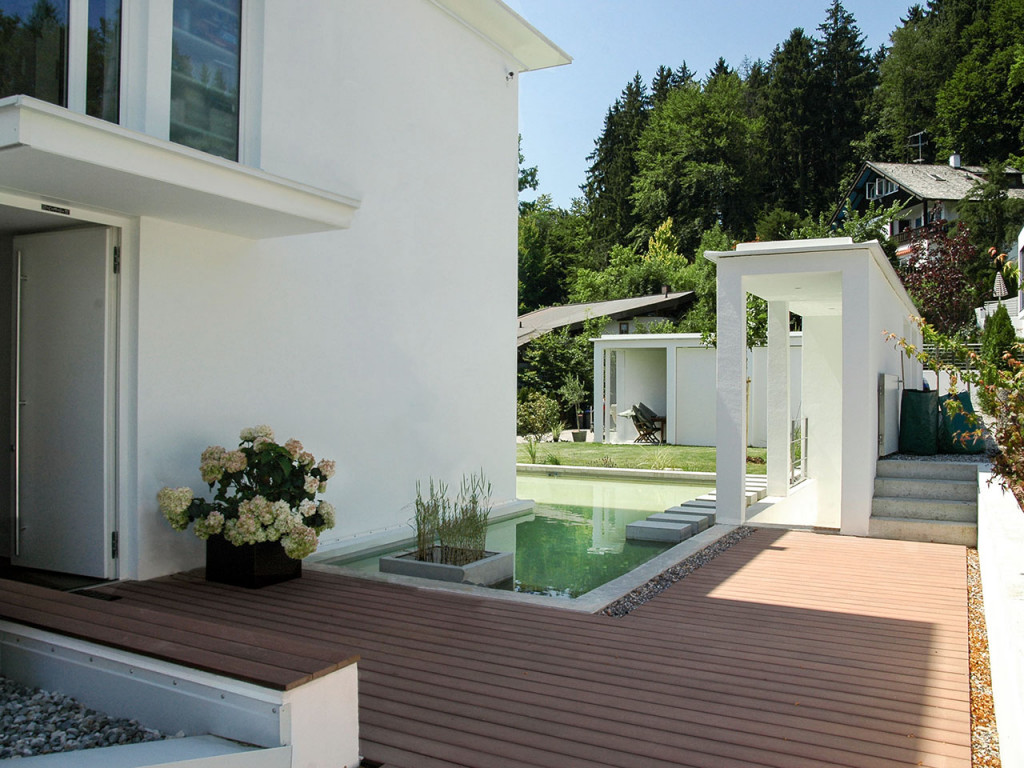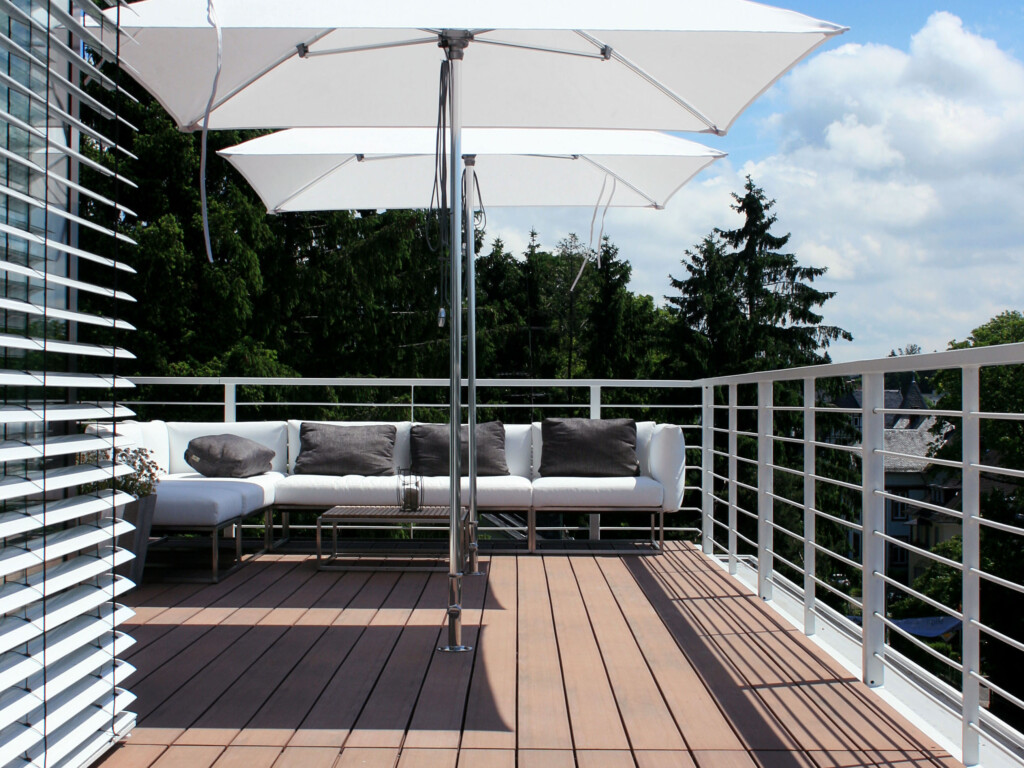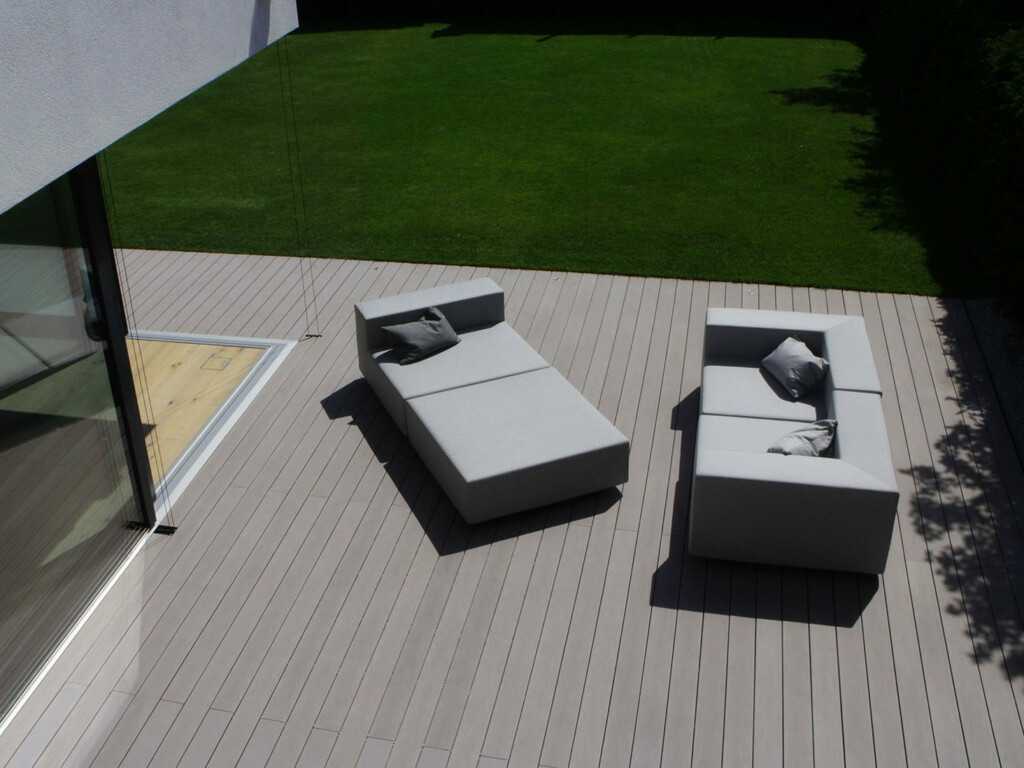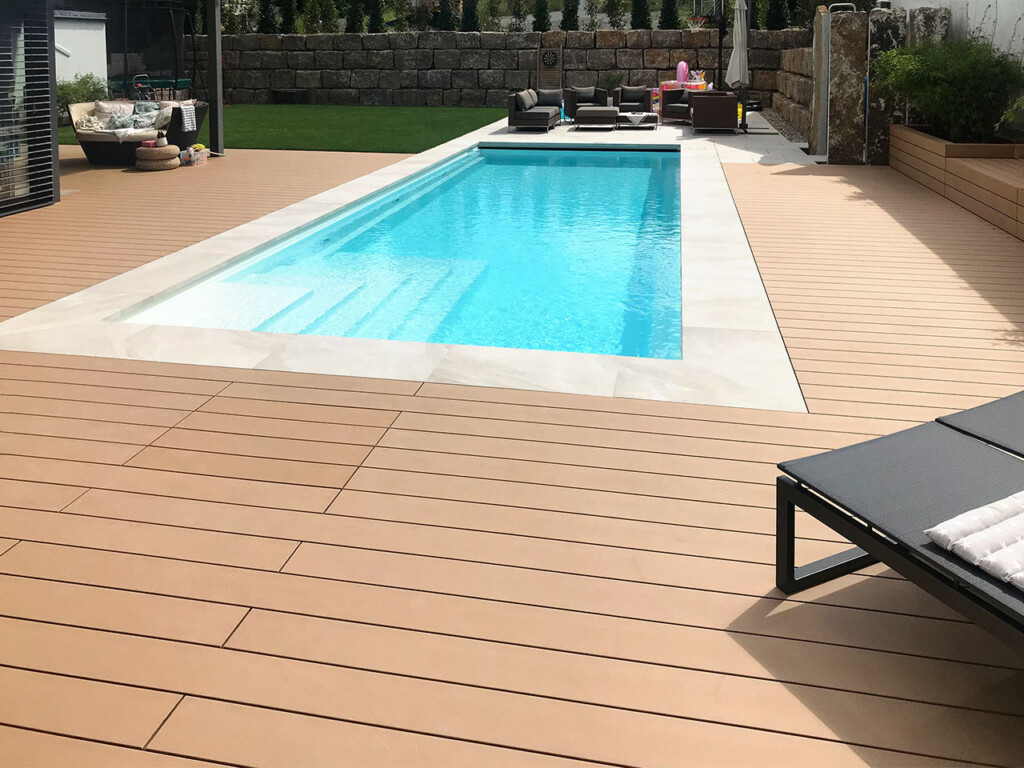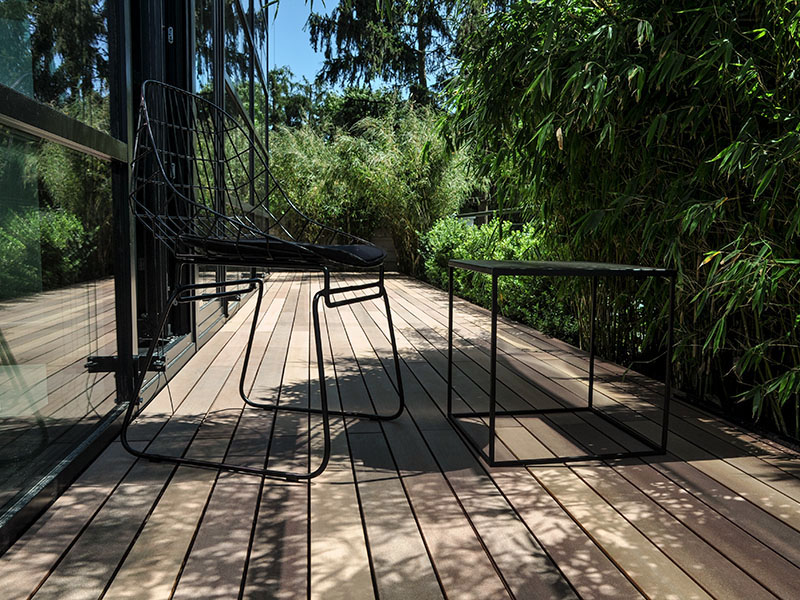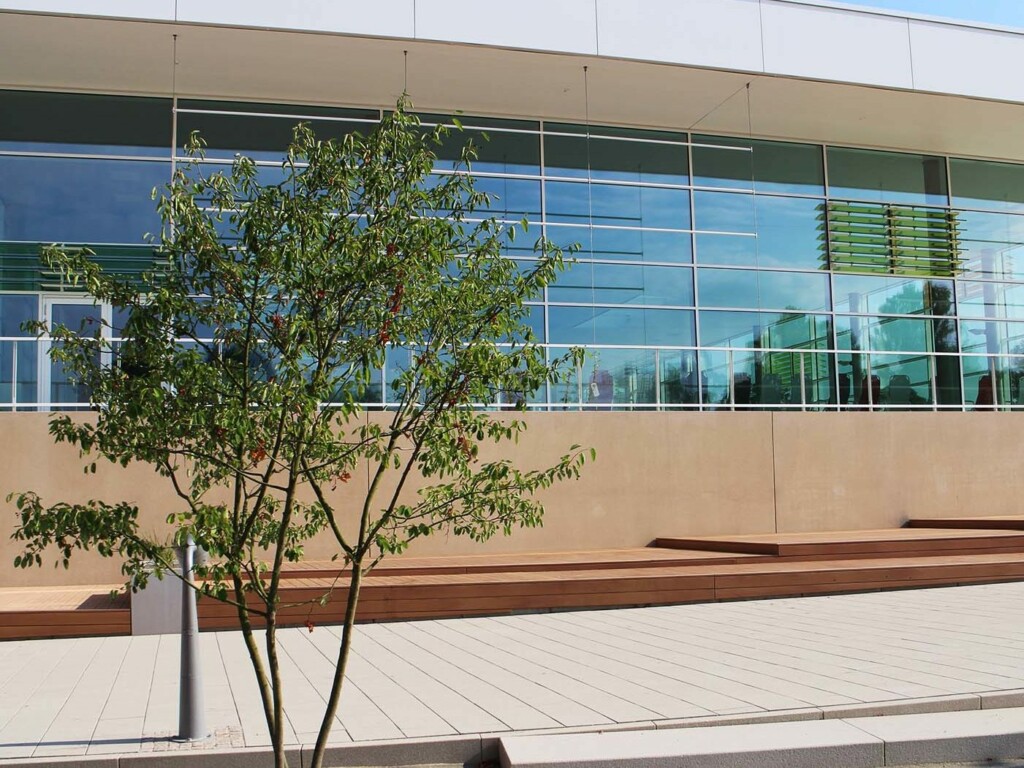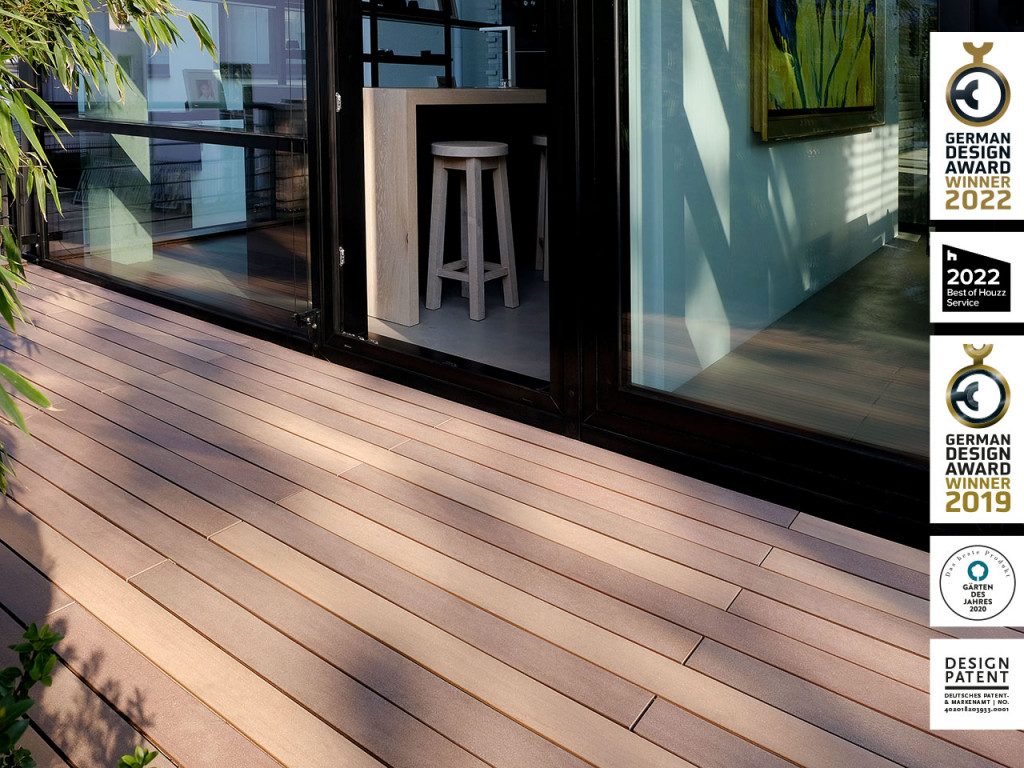 Below is a small list of outdoor areas that have been laid with the Premium WPC decking boards:
Ideal house by Prof. Dieter Rams at imm cologne / Saasfee Artpavillion Frankfurt am Main / Columbia Twins Hamburg  / Kingkamehameha Club Cologne / Fresenius Bad Homburg / Mauritius Hotel + Spa Cologne  / Maria Einsiedel Natural Pool Munich / Bad Soden Townhouses / Nuremberg Trade Fair / Crane Buildings Cologne / Peer in the Municipality of Lochau / Elements residential complex Mallorca /Miga Sushi Königstein im Taunus / Golfanlage Gut Thailing / Homburger Höfe Bad Homburg von der Höhe / Therme Waldbronn / Bootssteganlage Marina Tor zur Müritz / Bürogebäude Neuer Wall Hamburg / Talsperre Pöhl / Westbad München  / Residential complex Neue Mitte Sylt / Hamburg Hühnerposten / Shane Restaurant Munich / Office penthouse, Hohe Bleichen, Hamburg / Michael-Grzimek School Frankfurt am Main / Rosenpark Hotel Marburg / St. Thomas Municipal Nursery Frankfurt am Main / Auebad Kassel / Messer Griesheim Headquarters / Regensburg Primary School, Prüfening  / Energiehaus Nursery, Bad Homburg von der Höhe / Mariott München / Playmobil Fun Park Nuremberg  / Homburger Höfe Bad Homburg von der Höhe
A favourite for application by local authorities and in public spaces
After test areas for local authorities and companies, MYDECK repeatedly emerges victorious. Thus, not only did the city of Munich decide to opt for splinter-proof MYDECK Premium boards after installation of a test area with several terrace coverings, but so did the Playmobil Fun Park, for example. Before deciding on MYDECK's premium boards, numerous different boards were trialled on a test surface over a long period of time. We are delighted to have emerged as the winner of the application test. You can find more information here or in the subsequent press release.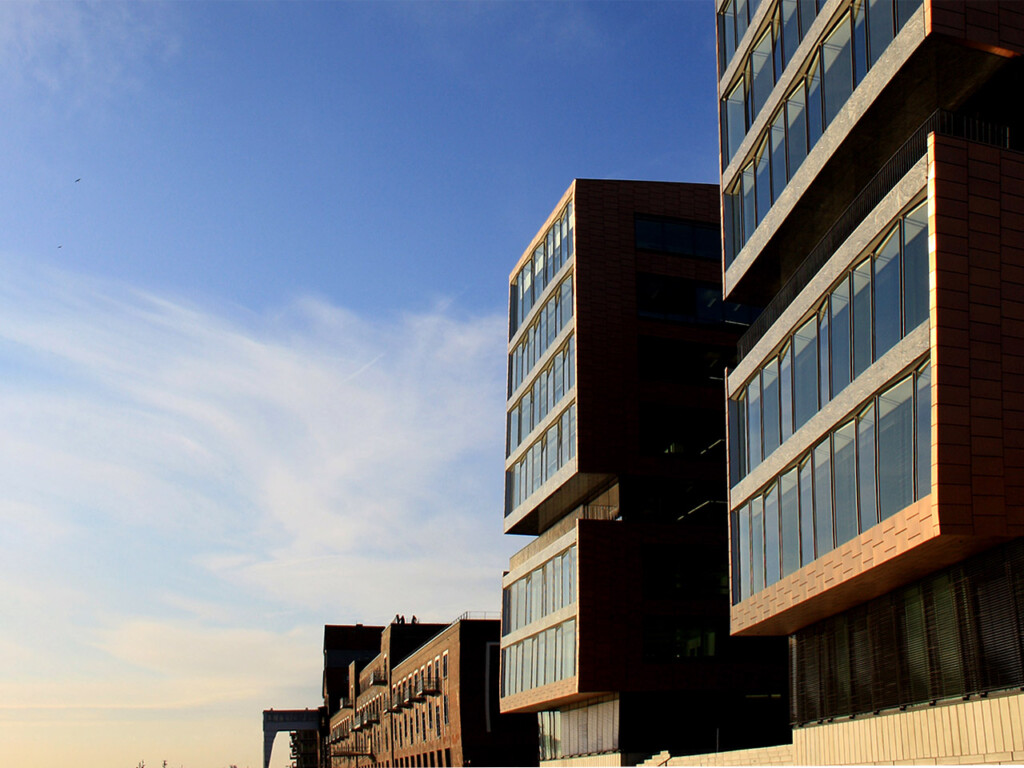 MYDECK designer boards – the design star, also for private use
However, it is not only in public spaces that the Premium WPC decking boards by MYDECK are popular. They are a customer favourite in private applications, too, due to their picture-perfect, easy-care and weatherproof properties.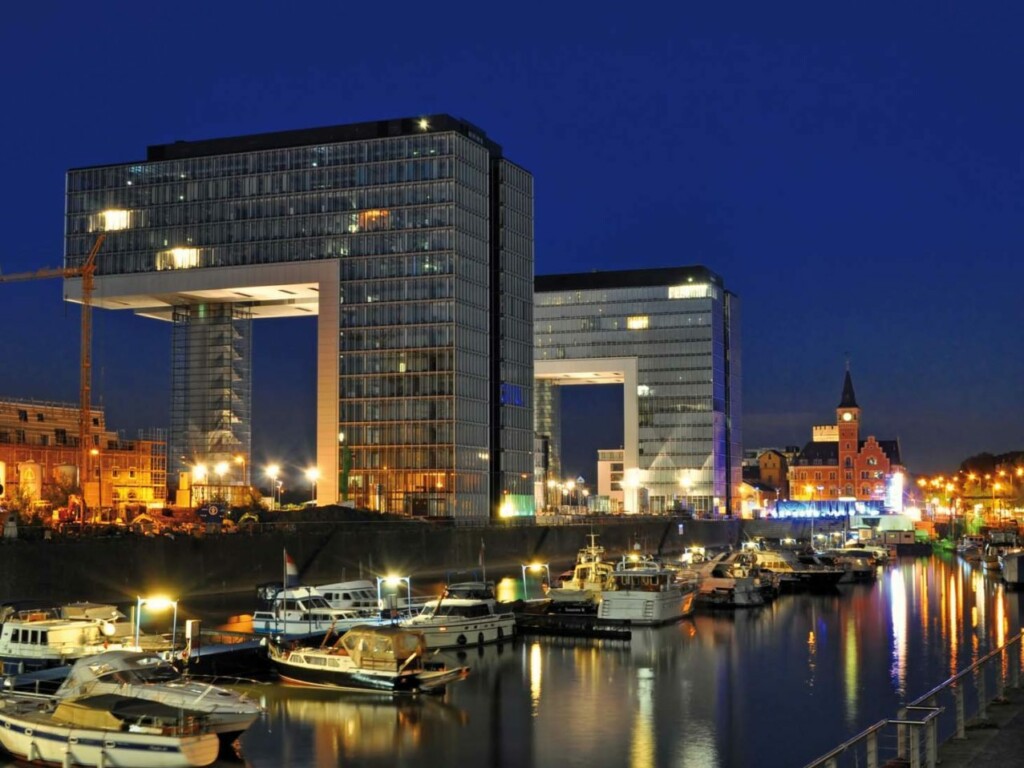 They were laid, for example, in the innovative 17-storey Crane Buildings in Cologne. The architecture of the towers is definitely eye-catching. They were designed by Hamburg architect firm Bothe, Richter, Teherani. The high-quality fittings of these exclusive private apartments with heavenly balconies were rounded off with MYDECK designer boards.
We would like to thank all customers, publishers, private users and architects for the many beautiful projects that are realised every year with MYDECK.